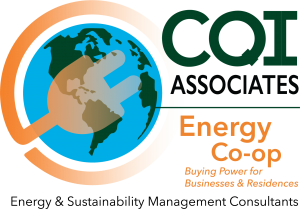 Join the Chamber Energy Purchasing Cooperative
Everyone is experiencing the COVID Crunch. Money is Tight…Save Money with The CQI Energy Co-op. Join Now!
With elections over, COVID-19 vaccines being distributed, weather forecasts holding true and an encouraging economic outlook, favorable third-party energy rates are just around the corner. There is no better time for members to enroll in the Chamber Energy Purchasing Cooperative Program.
The Chamber of Commerce has partnered with Nationally Recognized Energy Management experts, CQI Associates, to administer and manage the Chamber Energy Purchasing Cooperative. Competitive rates are obtained by leveraging aggregated usage from members of 23 Chambers of Commerce. The increased purchasing power allows members to receive lower rates than they could typically attain on their own.
CQI Energy Co-op Video – Energize Your Savings
Since 2004, the Cooperative Electricity and Natural Gas rates have been lower than both market rates and the weighted annual utility standard offer service rates.
TAKE ACTION REGISTER NOW in the current campaign which runs from February 1, 2021 to February 26, 2021.
Joining the Chamber's Energy Co-op Program provides:
Increased Purchasing Power in procuring competitive electric and natural gas rates.

Support so you don't 'go through it alone'.

Budget Stability by offering Fixed Rate energy supply costs.

Year-round Customer Support through CQI Associates.
NO FEE to join the Co-op and one application covers ALL of your electricity and natural gas accounts for ALL locations.
TO ENROLL IN THE ENERGY COOPERATIVE:
1. Complete and sign the attached Letter of Authorization
2. Provide one copy of your most recent utility bill(s), all pages, for all electricity and or natural gas accounts you are enrolling
3. Scan and email copies of the above documents to Joe Tabeling at joe@cqiassociates.com or fax to 410-630-5911. 
5. APPLICATION DEADLINE IS February 26, 2021
Click here for information for RESIDENTIAL members
Click here for information for COMMERCIAL members
Download the 2021 Authorization Letter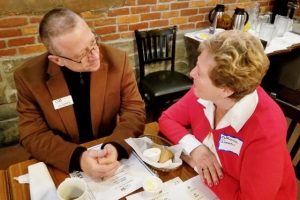 Join us as we explain:
* Regulations and Consumer Protection
* The Difference Between the Energy Co-op Program vs other options
* Rates and Contract Terms
* How to Avoid Scams
* How to Read Your Bill
* And much more…
Webinars will be held:
To participate, click date above and continue to the registration page.
NO ACTION will result in continuing to pay higher utility bills.
Questions? Please contact:
Joe Tabeling – joe@cqiassociates.com (443)-472-3870