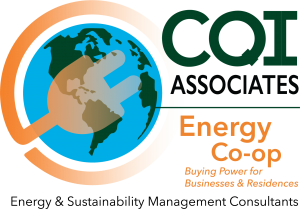 Join the Chamber Energy Purchasing Cooperative
Have you looked at your utility bill lately? Rates are going through the roof!
Unprecedented temperatures, the war and the economy continue to escalate utility prices to historic levels. CQI's 25-plus years of experience with proven results provides the best option for stabilizing your utility expenses. There is no better time for members to enroll in the Chamber Energy Purchasing Cooperative Program and gain price stability, budget control and peace-of-mind.
The Chamber of Commerce has partnered with nationally recognized energy management experts, CQI Associates, to administer and manage the Chamber Energy Purchasing Cooperative. Competitive rates are obtained by leveraging aggregated usage from members of 23 Chambers of Commerce. The group purchasing power allows members to receive lower rates than they could typically attain on their own.
Since 2004, the Cooperative electricity rates have been lower than both market rates and the weighted annual utility standard offer service rates. During our previous campaigns, participants saw an average annual savings of $4,000. Natural gas rates were also lower on average than market rates and utility monthly winter peak indexed rates.
Climate Solutions Now Act
Maryland passed the Climate Solutions Now Act requiring a 60% reduction of greenhouse gas emissions by 2031. Any business with a 35,000 sq. ft. or more facility, schools, and municipalities that do not comply will be assessed a penalty of $51 or more per ton. Penalties could start as early as 2024. This could cost a small facility, school or municipality thousands of dollars. Watch this video to learn more.  If this issue applies to you call Joe Tabeling of CQI Associates at 443-472-3870 or email joe@cqiassociates.com
TAKE ACTION REGISTER NOW in the current campaign, which runs from September 6, 2022 to September 30, 2022.
To learn more about the purchasing cooperative, simply watch this short video.
CQI Energy Co-op Video – Energize Your Savings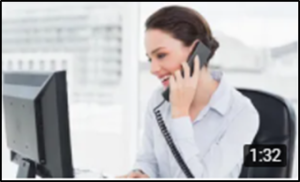 Joining the Chamber's Energy Co-op Program provides:
Increased Purchasing Power in procuring competitive electric and natural gas rates.

Support so you don't 'go through it alone'.

Budget Stability by offering Fixed Rate energy supply costs.

Year-round Customer Support through CQI Associates.
NO FEE to join the Co-op and one application covers ALL of your electricity and natural gas accounts for ALL locations.
TO ENROLL IN THE ENERGY COOPERATIVE:
1. Complete and sign the Letter of Authorization
2. Provide one copy of your most recent utility bill(s), all pages, for all electricity and or natural gas accounts you are enrolling
3. Scan and email copies of the above documents to Joe Tabeling at joe@cqiassociates.com or fax to 410-630-5911. 
4.  Submit the application. APPLICATION DEADLINE is September 30, 2022.
Click here for information for RESIDENTIAL members
Click here for information for COMMERCIAL members
Download the 2022 Authorization Letter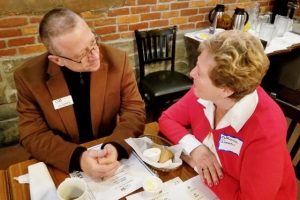 Questions? Please contact:
Joe Tabeling – joe@cqiassociates.com