Economic Forecast and Eastern Shore Delegation Luncheon
This year's event is scheduled for December 7, 2018.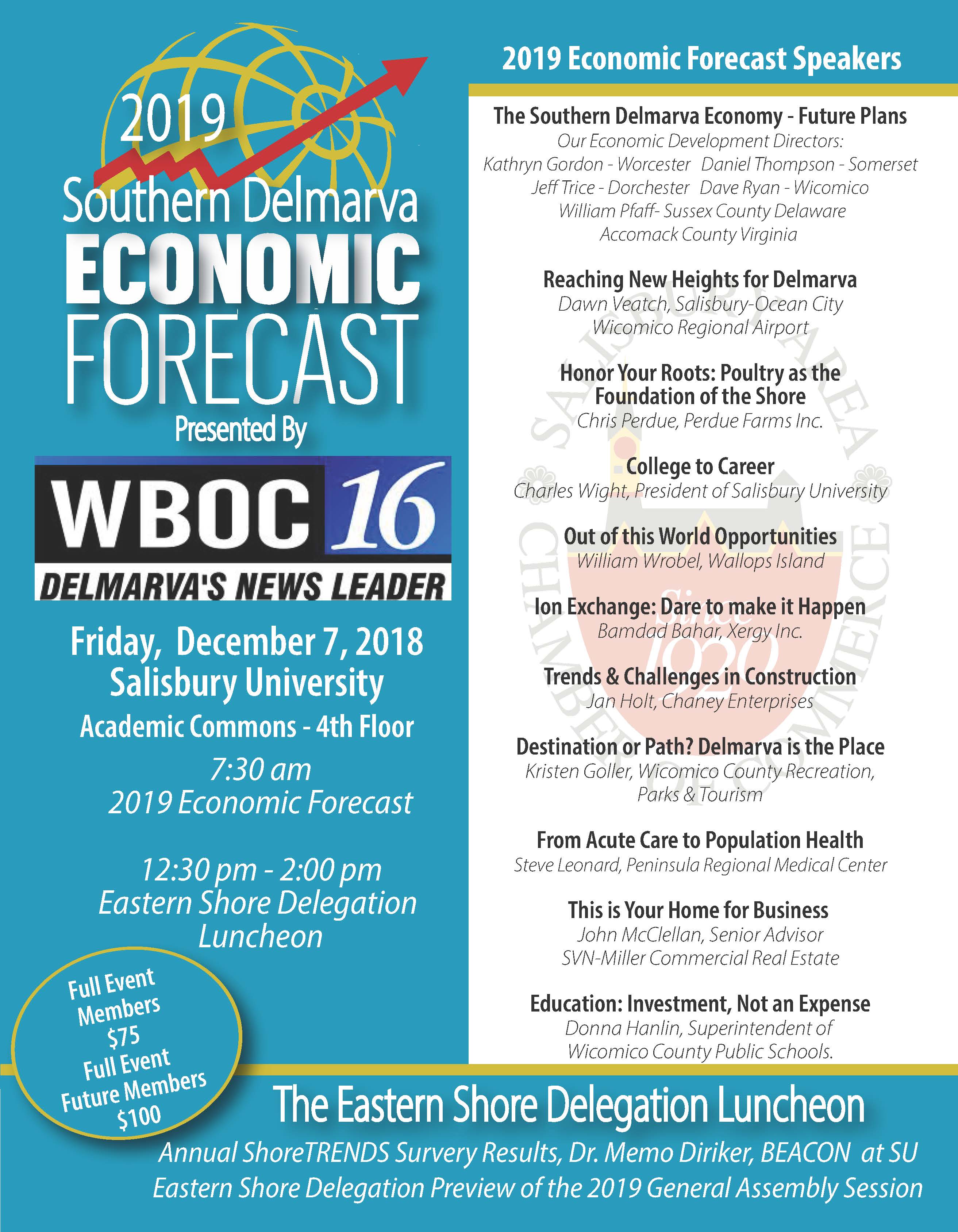 We annually present our "Southern Delmarva Economic Forecast" at Salisbury University, on the fourth floor of the Guerreri Academic Commons.
The event is an unparalleled opportunity to hear first-hand what leading regional economists and business leaders believe to be the biggest achievements and challenges ahead. The Chamber's Annual Economic Forecast has been designed to help Delmarva businesses and the community plan for expected economic conditions within the future year ahead. Experts from around the Eastern Shore will gather to analyze the current challenges facing the regional, national and global economy.
Following the Forecast, the Eastern Shore Delegation Luncheon features the entire Lower Shore Legislative Delegation and their thoughts on what will be the "hot button" issues for the upcoming Maryland General Assembly session. The panel has a moderator overseeing the Q & A.