2018 Job and Career Fair
Friday, October 12, 2018
3:00 – 6:00 p.m.
At The Centre at Salisbury Mall
EMPLOYERS : Click here to download a registration form.
JOB SEEKERS:click here for a list of job openings and employers.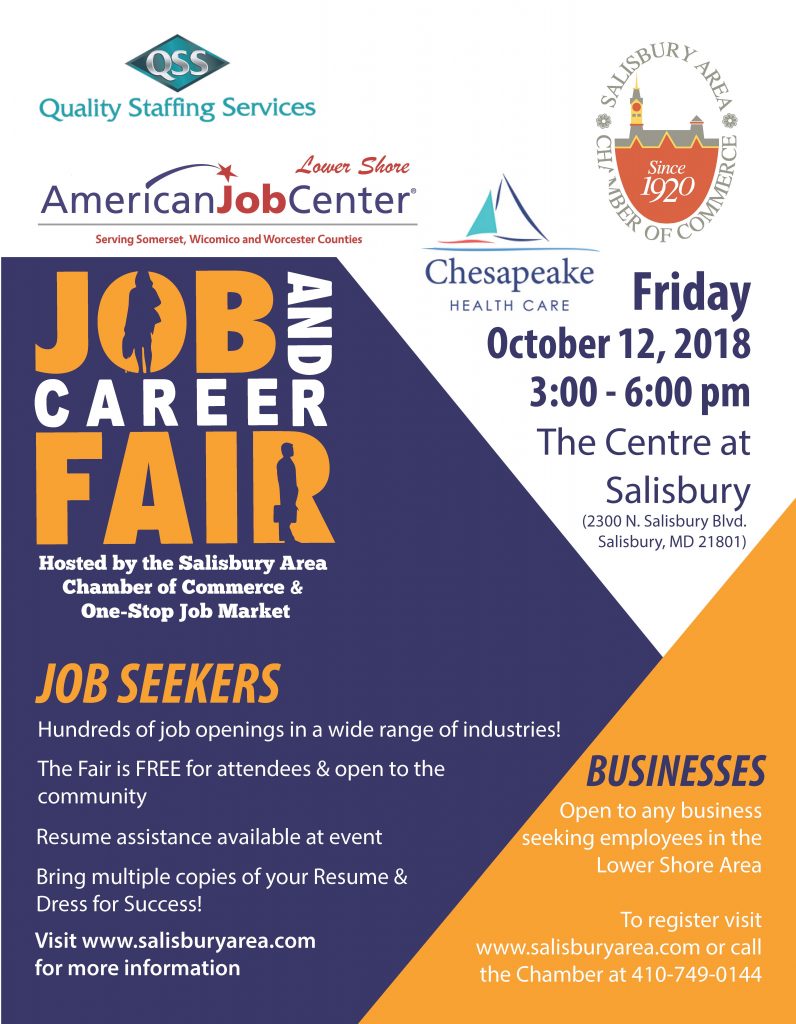 The Salisbury Area Chamber of Commerce and the One-Stop Job Market are proud to host their annual Job Fair every fall at the Centre at Salisbury. Over 45 employers participate in the job fair and approximately 1500 job seekers attend the event. Booths are set up throughout the main corridors of the mall. The event is open to any business seeking employees in the Lower Shore area.
Tens of thousands of people visit the mall each day so this is a terrific opportunity to meet with many excellent potential employees. Free resume evaluation is also available during the event.