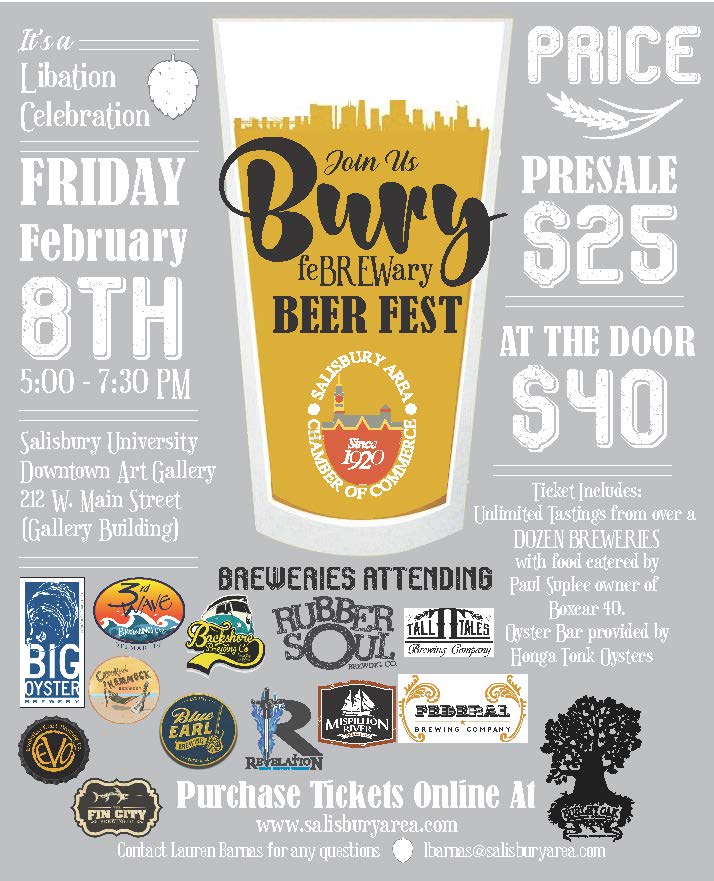 Watch for upcoming details on the
2020 FeBREWary Kick Off —
Bury Beer Fest!  
This event will feature unlimited tastings from over a dozen breweries (including an artisanal kombucha brewer), and food by local retaurants and caterers.
Food and a tasting glass are included in the price.
This event is part of the State of Maryland's Febrewary!
For more information or to become a sponsor at the most fun event of the year and get huge exposure— contact LeVita Bragdon at lbragdon@salisburyarea.com.
2019 Breweries:
Big Oyster Brewery
Backshore Brewing Company
3rd Wave Brewing Co.
Evolution Craft Brewing Company
The Federal Brewing Company, LLC
Burley Oak Brewing Company
Blue Earl Brewing Company
Mispillion River Brewing
Fin City Brewing Company
Crooked Hammock Brewery
Tall Tales Brewery